Levin Art Community & Culture
Levin Art Community & Culture aims to preserve and support Israel's society and culture. In order to achieve these goals it sponsors local art initiatives, collaborates with social organizations, maintains an Israeli art collection and publishes art books. Levin Art Community & Culture was founded in 2010 by Ofer Levin, a financial strategist and art collector, out of a strong connection to Israeli society, culture and art
The Levin Collection includes around 3000 Israeli works of art from the 19th century until today. It incorporates paintings, sculptures, photographs and video art by both acclaimed and lesser known Israeli artists. The entire corpus reflects the establishment, development and consolidation of Israeli culture.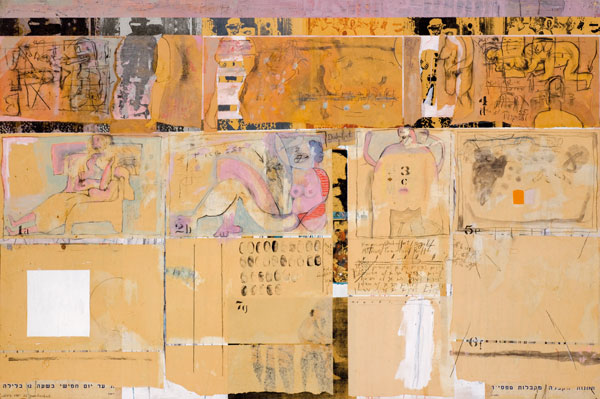 Levin Art Community & Culture collaborates with a large variety of institutions and artists in order to enrich and promote Israeli culture. In the past few years Levin Art Community & Culture sponsored art exhibitions, assisted in producing catalogues and books, donated to academic institutions and participated in various social initiatives.
The Levin Collection is one of the biggest Israeli art collections in the world. It includes around 3,000 multidisciplinary works collected from the period of the first Aliyah (the immigration of Jews from of the diaspora to Israel) until today. In order to ensure its close connection with Israeli culture, Levin Art Community & Culture conducts public art events on a regular basis, collaborates with museums and public institutions in Israel and around the world, lends works of art to exhibitions, and invites art researchers to study its corpus.